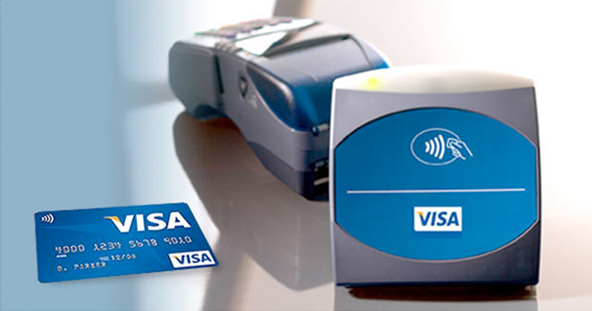 We write about a lot of payment card industry-specific staff here on this blog: services, systems, products, best practices, etc. We try to explain, as best we can, how the credit card processing world functions and, more to the point, where your place in it is. Some of the things we write about you really, really need to understand very well, others you need to have at least some basic knowledge of, while still others some of you can do perfectly well not even knowing of their existence or meaning.
The system that I will review in this article falls squarely into the first of the above categories. It is Visa's payment system, the biggest payment processing platform in the world and the one that is likely to handle the majority of your card transactions. So let's take a look at how Visa works.
What Is Visa's Payment System?
Visa's system includes technology, products, services and marketing programs that facilitate the electronic exchange of information and funds among financial institutions, merchants, consumers, businesses, non-profits and governments. Visa defines the rules that enable financial transactions to be completed safely and reliably, including functional and technical specifications.
Who Participates in Visa's Payment System?
The following entities take part in each transaction facilitated by Visa's system.
Merchant — an entity (business or non-profit) that is authorized to accept Visa-branded cards for the payment of products and services.
Acquirer (also known as a merchant bank) — a financial institution and a Visa member that contracts with merchants to accept Visa cards for the payment for goods and services.
Cardholder — an authorized user of Visa cards.
Issuer — a financial institution and a Visa member that issues Visa cards for use in transactions and enters into agreements with its cardholders for the billing and payment of these transactions.
Visa Inc. — a publicly-traded corporation that works with financial institutions, which issue Visa cards (the issuers) and / or sign merchants to accept Visa-branded cards for payment of goods and services (the acquirers). Visa provides card products, promotes the Visa brand and establishes the rules and regulations governing the processing of payments involving its cards. Visa also operates the world's largest retail electronic payments network to facilitate the flow of transactions between acquirers and card issuers.
VisaNet — part of Visa's retail electronic payment system, VisaNet is a collection of systems that includes:

An authorization service through which card issuers can approve or decline individual Visa card transactions.
A clearing and settlement service which processes transactions electronically between acquirers and issuers to ensure that:

Visa transaction information is sent from acquirers to issuers for posting to cardholders' accounts and
Payments for Visa transactions are facilitated from issuers to acquirers to be credited to the merchant accounts.