Sharp bullish trend ended, what is gonna happen then?
The US retail sales data supported USD but EUR is still under pressure due to increasing number of Corona cases.  The price movement does not indicate any special trend formation, but as CapitalCore Ltd believe, an important price movement is expected to form in the next few days.
            Chart Notes: 
           • Chart time-zone is UTC (+03:00)
           • Candles' time-frame is 4h.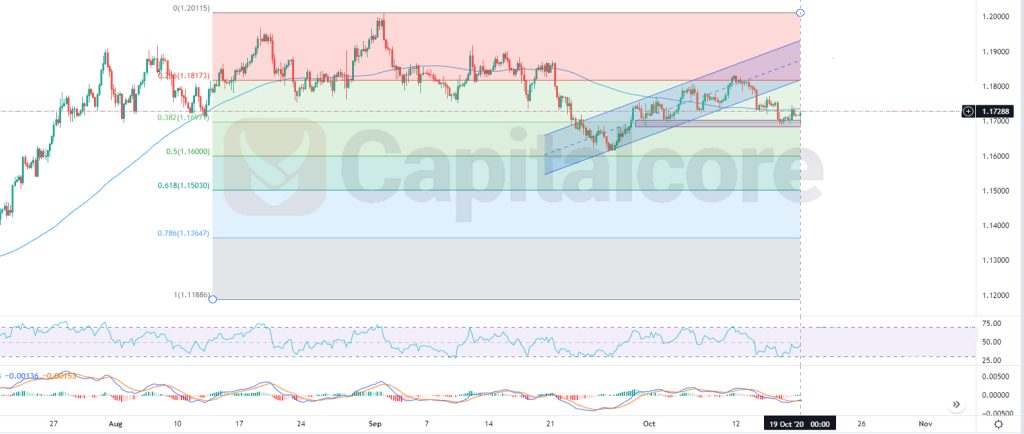 The support rests at 1.16920 with resistance at 1.17320 which both lines are below the weekly pivot point at 1.17450. The EMA of 10 is moving with bearish bias in the descendant channel and it is below the EMA of 200 and the EMA of 100. The RSI is moving below level 50, the Stochastic is showing downward momentum and the MACD line is above the signal line in the positive territory. The ADX is showing weak sell signal.
The bearish pressure is trying to drag the price down towards 1.1660
• DISCLAIMER: Please note that the above analysis is not an investment suggestion by "Capitalcore Ltd". This post has been published only for educational purposes.